HL2 Mod - LDN2027
By

9 months ago
Hello all! I'm looking to restart the London 2027 mod and I'm looking for developers of all trades and levels... and I figured this would be one of the best places to look for potential recruits.
---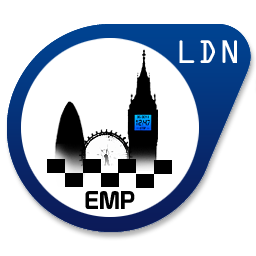 London 2027
A Half-Life 2 Modification
LDN2027 was established in 2007 when a small group of people got together with an idea - to create a HL2 mod based in London.
The story focuses on a young Police Officer who is part of a large and brutal police force that has taken complete control of the UK. Police Constable EZ714 Jack Lawson's father was a policeman... he was killed when Jack was only a boy. He was attacked by an angry mob of rioters when Jack was only 14. He bled to death on the streets of London.
Now 24, Jack has followed in his father's footsteps, but since his father's time in the Force, things have gone badly wrong. A huge incident changes everything, throwing everything into question. Jack must battle criminals, politicians and even his own senior officers to restore peace in London.... but it's not going to be easy.
Time to grab your car keys Constable Lawson...
What we're looking for:
- Modelers: People capable of making weapons, characters, vehicles and more...
- Animators: People who can make all the bits and pieces move seamlessly
- Texture artists: People able to bring life to the mod with realistic and gritty textures
- Mappers: People who can create London and make it look like a warzone
- Sound artists: People capable of creating the sounds of London to create a mesmerizing atmosphere
- Composers: People who can bring the game to life with a unique, yet fitting soundtrack
- Mod compilers: People capable of putting everything together and programming simple installation programs
- And much more...

This is a "people's project" and was originally set up so that those who wanted to try their hand and making a mod, could do so. This isn't about being "elite" and the best in the world, this is about ordinary people with basic skills making something imaginative and fun.
If anyone would like to take part in the LDN2027 project, please contact me either through FPSB, MODDB or on our forums.
---
London 2027 Page: Click Here
MODDB Studio Page: Click Here
Our Forums: Click Here

---
Thanks for looking! - Kenty